The Soviet Six.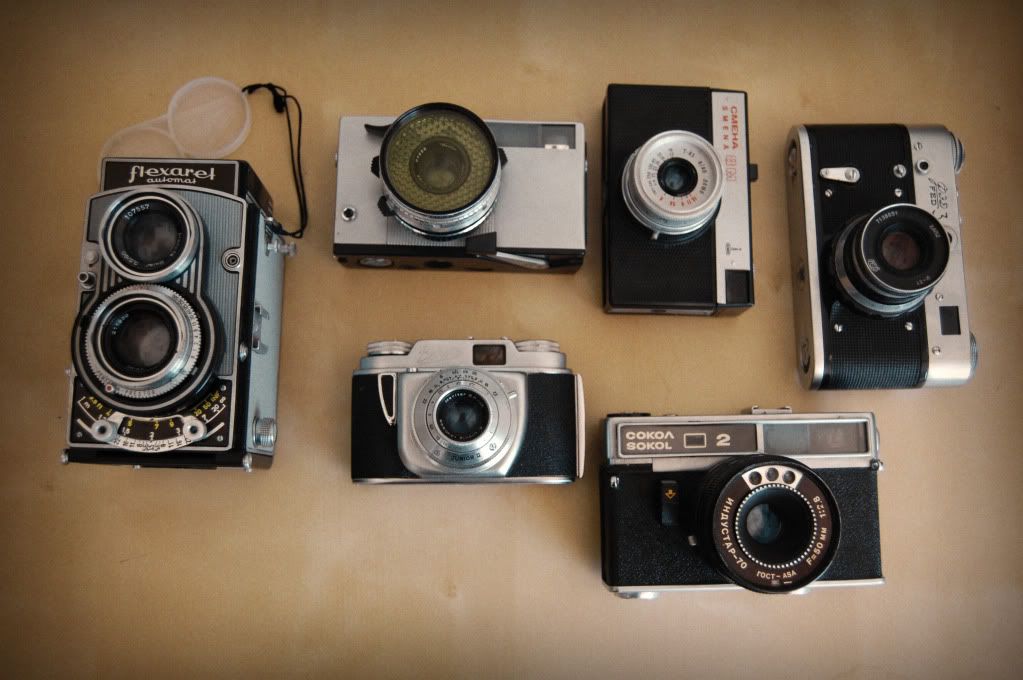 I'm extremely lucky to have some wonderful, generous people in my life: but hey you don't want to read about that, what? It's all gush gush gush and love-ins. No one needs that. Maybe you'd prefer to read about SIX FREAKING AMAZING 1960S RUSSIAN CAMERAS, then?
Oh ok. Well I was recently given not one, not even two, but SIX amazingly beautiful. amazingly old-school, amazingly Russian cameras from a certain amazing bearded gent who is one of the generous people I referred to - cue squeals aplenty! And before you ask: no, I have no idea how to use them on multiple fronts, linguistic and technical. BUT I SHALL LEARN. OH YES I SHALL.
They have a pleasant weight to them and a few of them feature well-worn finishes... I can't help but wonder who used them and what they've shot in their past lives. Check 'em out:
Flexarel Automat. Sounds like the coolest coin laundry of all time. Is actually rad cam.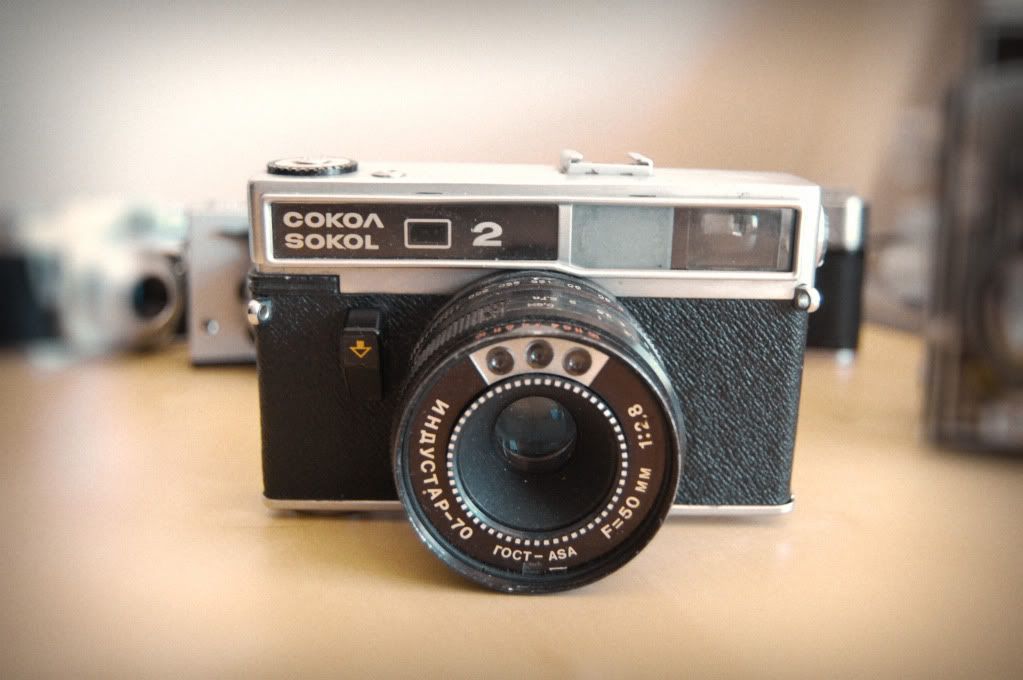 Sokol (which means "falcon" is Russian, and which I am therefore nicknaming Mordecai)
Beirette is actually German but defected to the Soviet Union for the purposes of retaining the post title.
Can't wait to get these babies loaded up with film and start testing them out. I'm kinda tempted to use them all at once, with six camera straps around my neck and/ or a camera pack mule. This may prove impractical though. Stay tuned for both a report on the mule front as well as my first pics from each camera. If you've ever used ay of these guys before, hit me up with tips!