Envelop Me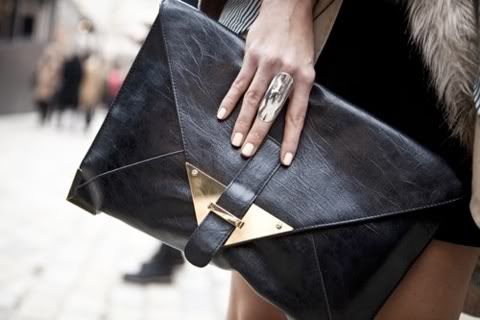 Ahhh, luggage shopping. After a foray into a florescent-lit hell*, in which I was kicked in the ankle by some dude in pointy boots (it reminded me exactly of this scene) I decided to give up malls forever more in favour of shopping for new luggage in bed, in my pjs, on my good old lapdog**. Which led to me discovering my new favourite way to store said lapdog: THE ENVELOPE CLUTCH.

As a longtime sucker for leathergoods, it wasn't long before I had a twenty-tab extravaganza open in Firefox***, with each leather envelope clutch more awesome than the last. SO many choices. So here are a few of my faves for your viewing pleasure, with a few pros and cons of each alongside to help me, hopefully, decide which one is the clutch/ lapdog companion for me.
Clare Vivier Flat Clutch.
Pros:
Minimal, clean, simple.
Cons:
too simple perhaps? A buckle or fold might make this better for a double duty clutch/ laptop bag power combo.
Mulberry Bayswater Sleeve for 13" MacBook.
Pros:
It's Mulberry. It has a tree embossed on it. It would probably last forever.
Cons:
It's $543. I'm supposed to be saving for London here people.
P.A.P Leather Laptop Cover.
Pros:
Oooh, it's white. And Swedish.
Cons:
Oh, it's
white
.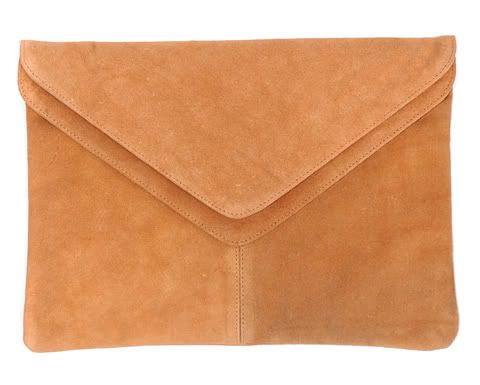 Arnsdorf Envelope Clutch.
Pros:
Love the double-flap detailing and caramel suede.
Cons:
Is $240 too much?
Unknown image.
Pros:
long live leopard print!
Cons:
I have no idea who this is or where it's from. Which could prove challenging.
EDIT: The sleuthy
Hannah
tracked down the mystery bag! It's from
Shampalove
.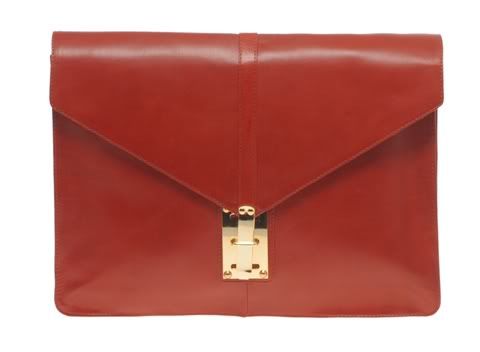 ASOS Leather Portfolio Clutch.
Pros:
Love the clasp detailing and affordable at $85.
Cons:
Exact size unknown, so who knows how snug my precious would be in this baby.
Well that didn't really seem to help at all. Le Sigh. What do you guys think?
*A shopping mall
**By which I mean laptop.
***Don't judge me.