The Start of an Era
The last two years of my life have been HUGE to say the least. Most of my time has been spent in the studio, surrounded by as many Apple products as possible, typing my fingers off, coming up with fashion adjectives. I've been loving every full-on, busy, exciting minute of my Melbourne life, and totally fallen head-over-heels for the city, its coffee, and quite a few of its inhabitants along the way.
But things change, in the way that things do. The last few weeks have been full of change.
I've been bursting to share the news with everyone, and now it's official: after two years of craymazing experiences, I'm signing off as Online Editor of Sportsgirl.com.au, saying goodbye to Melbourne, and starting on a new adventure: London!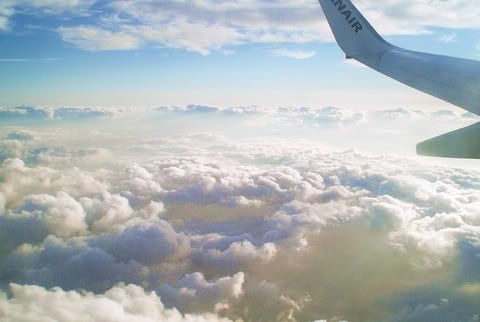 Bags are being packed. Life is being put into boxes. Teary farewells are being had, and I'm learning to love filling out government forms (current love status: -192). I leave in June for a summer – and maybe more – of fun, adventures, travel and a bit of work thrown in.
It's been really hard to say goodbye to such a great team at SG HQ – believe the hype, people, Sportsgirl are a supportive, dedicated, talented bunch, whose openness and creativity have blown me away. And my "hipster news indie news cool news" peeps up at Pedestrian in Sydney have been the provider of limos, champagne, flights aplenty and a load of support along the way.

It's been a pleasure to work with my girls and build Sportsgirl.com.au from a pretty simple shop into a community of like-minded girls and site jam-packed with amazing content, day after day. I'm so proud of the work we've all done together.
But I'm also super excited to welcome Sam AKA Miss Twin Cat to the role – she's a talented, motivated little bean with great hair and an all-round lovely vibe: she is going to be amazeballs and give her own personality to the role and I can't wait to see what she does with it! (Bonus: we get to work/ hang together until I leave, nice!)
And then there's Melbourne. I'll miss my home and my gorgeous peeps like crazy, even though it's not forever. But the less said on that, the better *sniff*.
I'm looking forward to so much – bonus: I'll have actual time to get re-acquainted with Friggen Awesome and my Nikon. This can only be a good thing. I can't wait to see what the future brings, and to be able to share my adventures with you all! xoxox