Lover, Untitled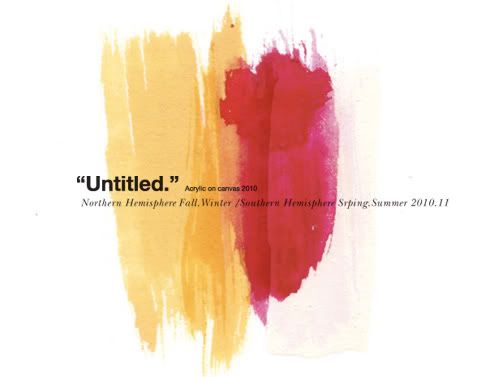 When will I stop loving Lover so much? When they stop being so g.d. awesome.
Readers of the this blog (and anyone who has ever glanced at my wardrobe) will be aware I'm a confirmed fangirl of the label, so it was with the usual Christmas-morning excitement that I unwrapped their Spring Summer 2010-11 collection, Untitled, on their website (which is lovely in sartorial, typographical and myriad other ways - seriously, check out their blog) this week.
Divided into hemispheres (double the love!) it's always interesting to see how the same collection translates into two seasons - but the Southern Hemisphere lookbook had me at "hello".
It may be the wistful summer daydreams talking, but yet again I'm head over heels. The girlie, bustier-style swimwear, the creams and burnt oranges, the perfectly-Lover lace: yep, I can see myself floating through Melbourne summer days (Melbourne has those, right?) in most of it - particularly the sheer nude shirt and white high-waisted short combo. Swoon. Anyway, enough of these rambles and onto the goodies themselves: