Pretty things by miso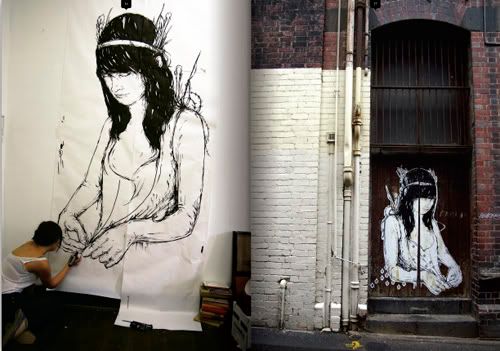 According to two very adorable (in the way only tiny Japanese girls who speak very little English can be adorable) girls I recently had the pleasure of introducing to the garden of unearthly delights (this is a place in Adelaide, not some kind of weird biblical metaphor), the one thing they really missed, hands down, about their homeland, was miso. Who can blame them? It's delicious. One could even one could even call it an oriental prince in the land of soup.

But I digress. I wasn't actually intending to talk at all about the soup at all – instead, I wanted to talk about the very beautiful works by Melbs street artist Miso. And yes, street art is so done, so yesterday, etc etc, I know, I know. But mainstream or not, I am totally enamored with her delicate hand-made art. Yes, I saw the doco about her and ghostpatrol on abc (and you can too, and I recommend you DO SO IMMEDIATELY on iview if you have super rad broadband.)

According to my sister, who is a very reliable source of information, I have apparently seen her work before, at the Adelaide Fringe no less (this post is really coming pleasingly full circle for something that is rather incoherent). I'll take her word for this, as I don't remember it exactly but apparently I was impressed then too, and it sounds like me so hey.

Her works are feminine, hand-hewn, intricate, patterned, graphic, temporary, dazzling, dreamy, inspiring, pretty, talented, narrative, delicate… and some are here for your visual delight.

Also she works as part of a collective called mitten fortress. Best. Name. Ever.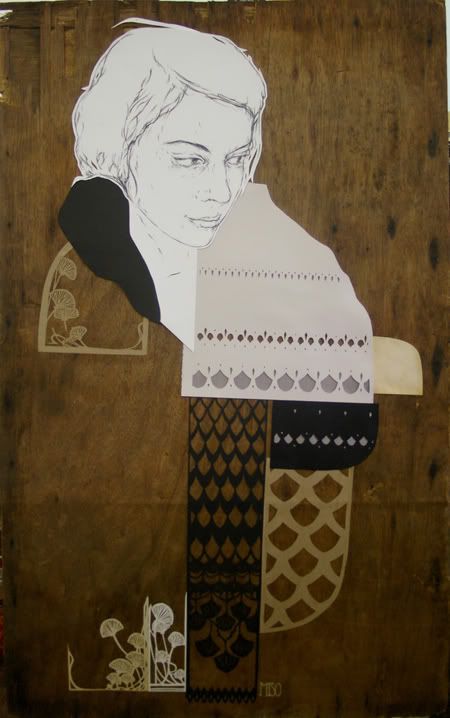 linkies.

iview - papercuts documentary

buy book format by miso and ghostpatrol