Hairspiration
As pulled from the *extensive* FA archives, a collection of inspiration pics I'm drawing on for spring hair. It's all about an insouciant* vibe, LOTS and LOTS of hair, sixties teasing, natural curl, centre parts or extreme swept fringes, topped off with huge floppy hats. I recently decided to grow out my blunt fringe (too much maintenance, and I'm not brave enough to attempt trimming it myself), so a centre-part is proving to be my new best friend.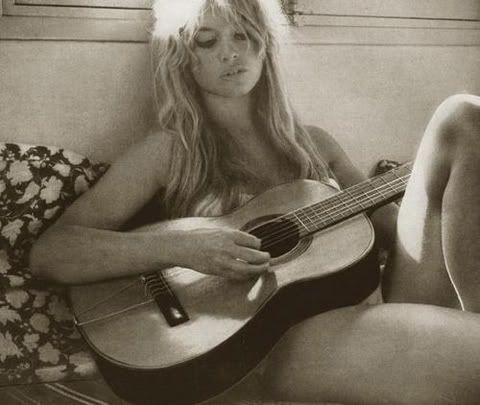 And what post would complete without a pic of Bardot playing the guitar naked? Correct answer: none.
*Fancy talk for no-maintenance hair.